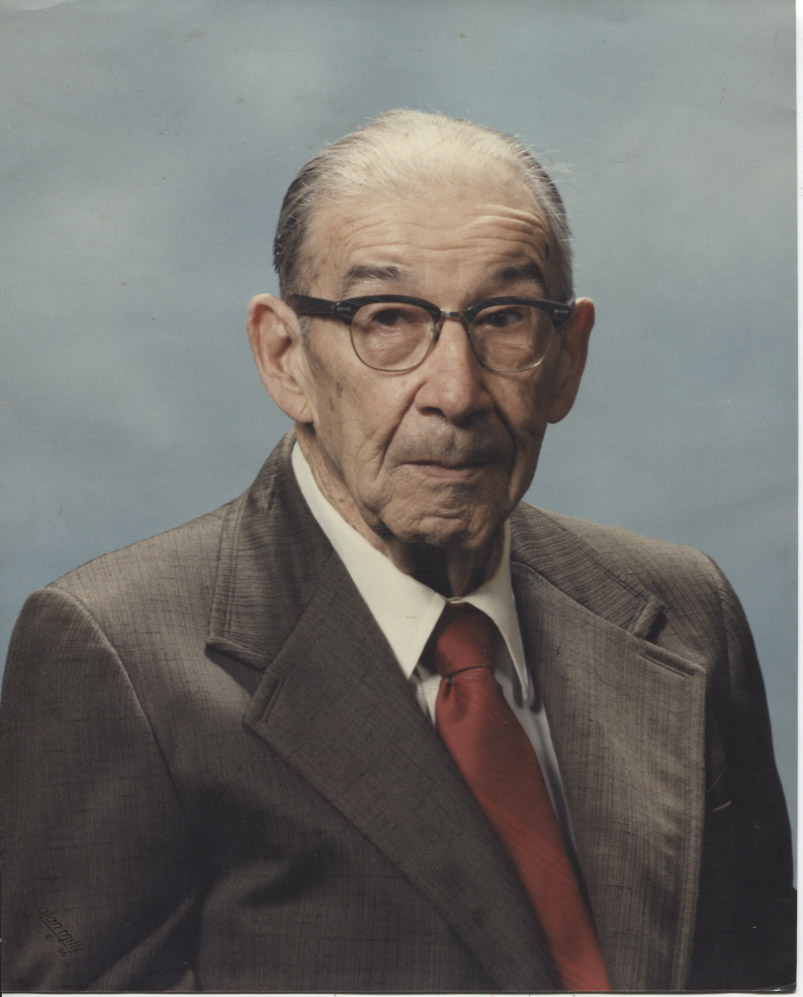 When this award program first started in the fall of 2004, we were a small group organized as the Sherburne Historic Park Society that same year. This was one of our first items we initiated and it has grown each year, with many well-deserved recipients honored.
The idea was brought up to give the late Howard Finch our 'Honorary Member' status as he was dedicated to the history of Sherburne all his life. He had designated for his estate to be used for the advancement of the community and its history and a 'Finch Fund' was established for this purpose and it has been well managed with interest accruing and rebuilding each time money is withdrawn for a significant cause. It is controlled by a committee and is kept intact. So his name is at the top of our plaque which hangs in the Log Cabin.
Mr. Howard K Finch, the son of Raymond and Lulu Kuhn Finch, was born May 3, 1908 in Sherburne. He was the c0-owner of Finch Gas & Electric for many years. He was also a photographer, fixed and repaired small engines and appliances, and electrical work for the Town of Sherburne. During WWII, Mr. Finch had a machine shop in his garage where he did work for the government. He had a vast knowledge of the history of Chenango county and Central New York and the various railroads in the area.
Mr. Finch was a member of the United Church of Christ, Sherburne, where he served on several church boards. He was a member of the Chenango County Board of Elections and set voting machines. He was on the Sherburne Quarter Cemetery Board, and was a member and founder of the Central New York Pioneer Gas Engine Association. He was an avid dancer.
John McDaniel once related the story of the late Howard Finch, whom we all remember. When Howard was a little boy, he could often be found, with his nose pressed against the glass, outside the window behind Harry, Sr., as he sat at the linotype machine, back to the window for the proper lighting for his work. In later years Howard came inside, found a place out of the way to sit and watch them put the paper together, so I guess he could be called an "honorary apprenticed printers devil".